Kansas Lifeline Benefit
This discount is applicable to phone service accounts only. This credit is used toward the Subscriber Line Charge fee and other intrastate fees.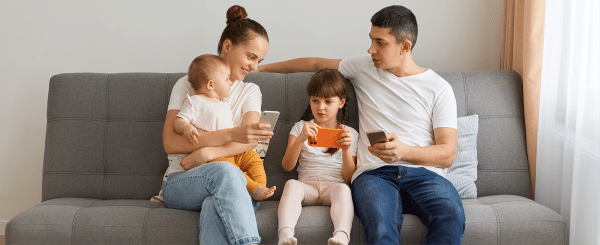 Lifeline is a government program established to make monthly telephone service OR monthly Internet service more affordable for qualifying households. This program must be renewed on an annual basis by eligible households in order to continue to receive Lifeline credits. The Lifeline Program is provided by both the Federal and State governments.
Federal Lifeline Benefit
The Federal Lifeline Benefit can be applied to either a phone or Internet service account, but NOT both.
The Federal Lifeline discount for phone service accounts will reduce in the year 2019. Click here to view the reduction timeline. If your current renewal period transitions to 2019, the reduction in the discount amount will occur automaticallY
OR
Customers may choose to enroll in the Federal Lifeline Broadband discount applicable to only Internet service accounts. This discount is designed to remain at $9.25 with no planned reductions in the future. However, the required Internet service speed is set by the federal government, and those minimum standards are expected to change every year on December 1st. On December 1, 2019, the customer shall elect a 20/3 mbps tier to qualify for a Federal Lifeline Broadband benefit of $9.25.
A customer's household is eligible for the Lifeline Program discount if that customer's annual household income is at or below 135% of the federal poverty guidelines, or if the customer, a dependent, or a member in the customer's household participates in one or more of the following:
Participation programs include:
Supplemental Nutrition Assistance Program (SNAP), formerly Food Stamps
Supplemental Security Income (SSI)
Medicaid
Federal Public Housing Assistance (FPHA)
Veterans Pensions and Survivors Benefit Programs
Eligible households may only have Lifeline on one wireless telephone or one wireline telephone, not both. Lifeline customers may not transfer their Lifeline discount to another person even if the other person is eligible.
Applying
To apply for Lifeline, customers should review, print and complete the program documents from the Lifeline Support web site, once completed drop off or mail them to your nearest Pioneer Communications office:
Customers should then bring the application into any Pioneer office, along with documentation that would provide evidence to support your eligibility based upon the above outlined eligibility requirements. Examples of this would be as follows:
Prior year state or federal tax return
Supplemental Nutrition Assistance Program (SNAP) – Unexpired program card or Program eligibility letter
Medicaid – Unexpired program card or Program eligibility letter
Supplemental Security Income (SSI) – Federal award letter or A benefit check stub from the Social Security Administration
Federal Public Housing Assistance – Lease for federal public housing property
Veterans Pensions and Survivors Benefit Programs – Pension Grant Letter or Cost of Living Adjustment (COLA) letter or Survivors Benefit Summary Letter
Please make sure your documentation includes participant or beneficiary's name, address, effective date information, award amounts, and payment information if applicable.